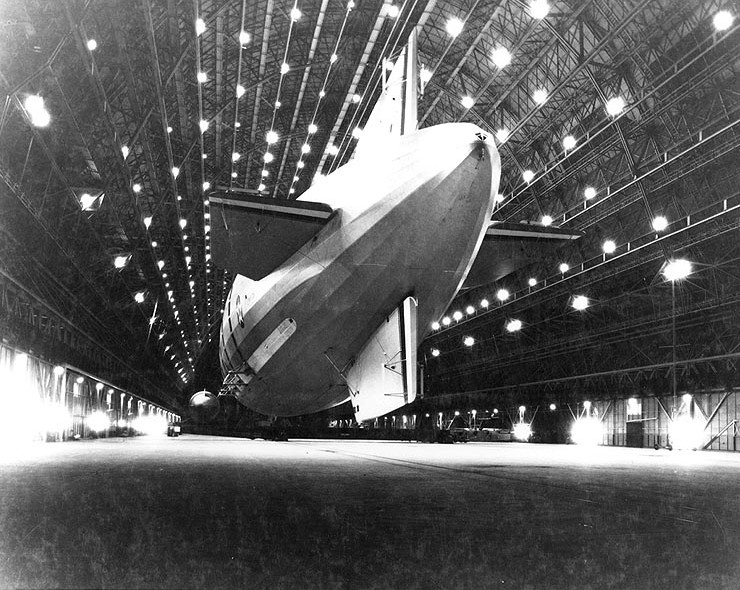 Dirigible (rigid airship as opposed to a blimp) USS Macon in Hangar 1 at what is now Moffett Federal Air Station, Sunnyvale, CA.
Welcome to my pages on things Navy.
The above picture is here for several reasons. First, I was born and raised in Macon, Georgia, the namesake for this airship. Second, I gained a love for things flying and airships specially from my father, a Moconite who remembers seeing this. Thirdly, after finishing the technical schools in Millington TN, I was sent to (then) NAS Moffett Field and attended another 9 months of school while attached to VP-31 (Patrol Squadron Thirty One). That's where this hangar comes in. VP-31 (until its decommissioning) operated from Hangar One. This building is so big that clouds for inside in the evening when things cool off and during the annual air shows, hot air balloon rides were given inside. By the 1980s there was a three story building inside that looked small.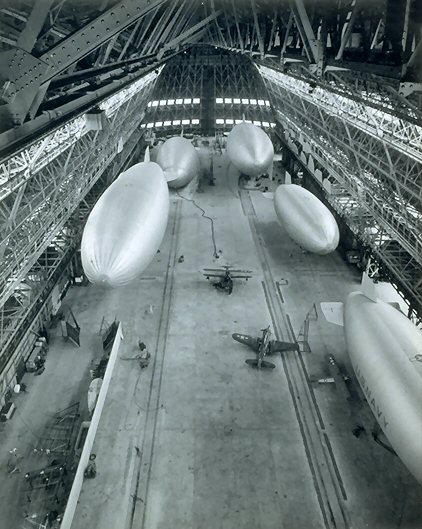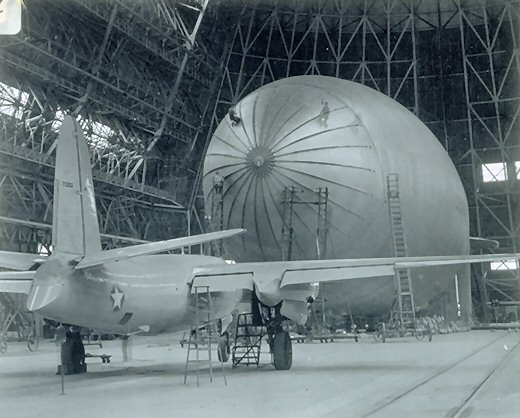 (above) a Navy B-26 and a K-type blimp
(left) Here is a view with K type blimps, a float plane and a P-40
Ever see an airplane take off inside?
The experimental XFY-1 "Pogo" did just that!